The Newsletter as the Ultimate News Format
with Arjun Moorthy, Co-Founder and CEO of The Factual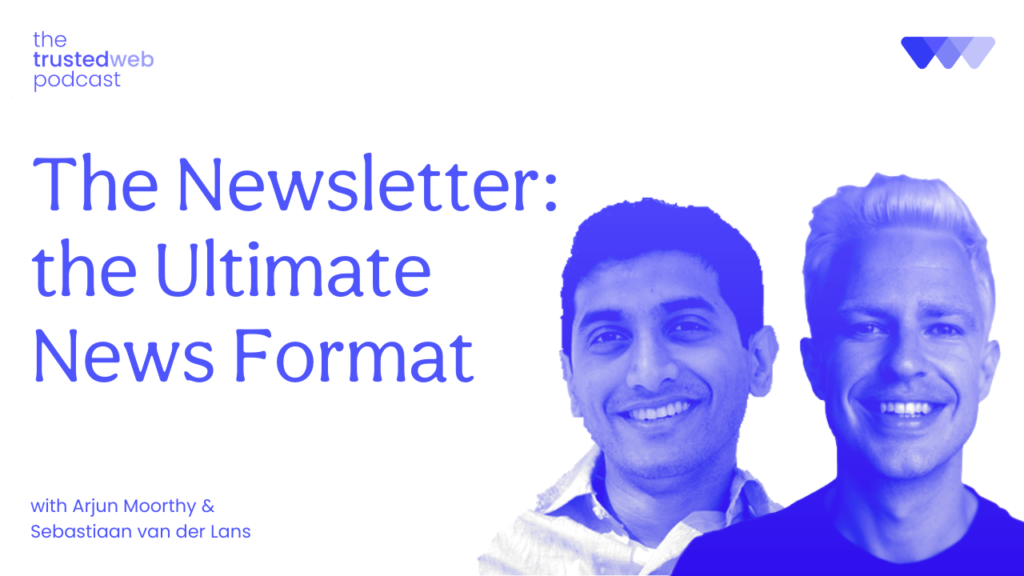 Listen on:
Ever find you can't keep up with the news? In today's world of 24/7 information – and misinformation – Arjun Moorthy, co-founder of The Factual, came up with a solution to deliver unbiased news and trending topics right to your inbox. I catch up with Arjun to find out how they are solving the problem of misinformation through this format.
Arjun has always been passionate about news from when he was a paperboy in middle school through becoming editor in chief of The Stanford Reporter. Prior to The Factual, Arjun was VP of Business Development at HubSpot. Arjun holds a BASc in Computer Engineering from the University of Waterloo and an MBA from Stanford University.
Found in 2016, The Factual is an algorithm that rates the credibility of 10,000+ news articles daily. They deliver this through a newsletter, a browser plugin, a website and an app. Join our discussion as we explore how their algorithm works, the computer-human partnership, the role of penalties – and why some people will always gravitate towards fake news and conspiracy theories.
Links mentioned: