Digital Content Provenance
with Andy Parsons, Senior Director of Content Authenticity Initiative (CAI) at Adobe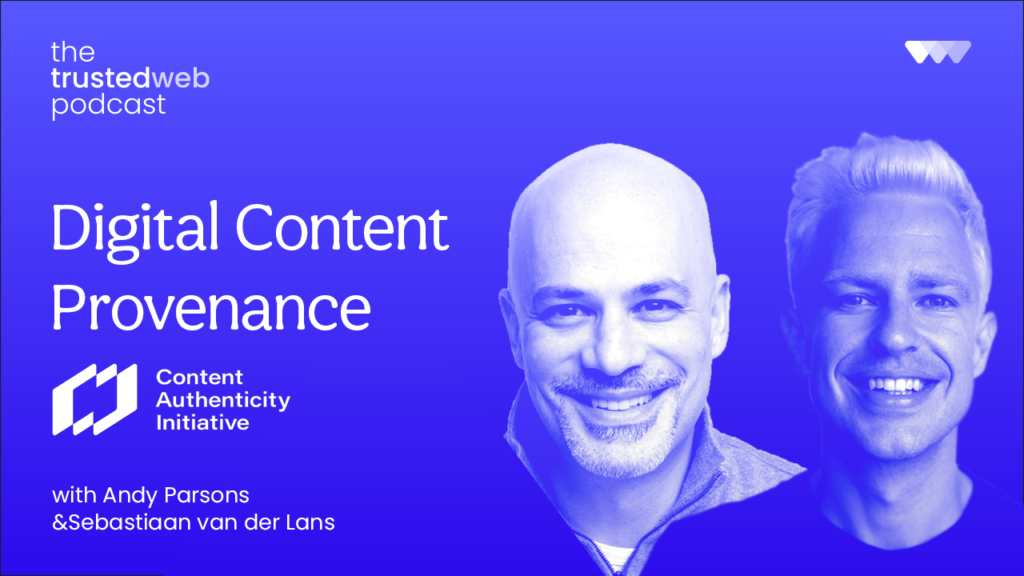 Listen on:
My guest and I share a very deep passion for a trustworthy internet, and his name is Andy Parsons. Over the last few decades, Andy has been a CTO of over a dozen companies, a founder of several companies and a start-up mentor. Andy is currently a Senior Director at Adobe, overseeing its Content Authenticity Initiative.
In 2019, Adobe launched this Content Authenticity Initiative with launching partners Twitter and NY Times., where the idea was to establish what they call Digital Content Provenance, which we will extensively discuss throughout this episode. Tune in to this episode as we discuss balancing permanence and flexibility in technology, how we can drive trust from mathematics, the role of open sourcing, and how the Adobe-led community has gained traction with creators, technologists, journalists, activists, and educators.
Links mentioned:

Links Mentioned –
Table of content:
Quick introduction Andy Parsons and CAI
What was the vision at the time of launching CAI?
Why CAI at Adobe?
What's the state of trust in the world today?
How does CAI work exactly?
What does it look like for all stakeholders?
What's your vision/idea on current the State of Blockchain / Web3?
For the adoption of Trust Tech, what is the Role of policymakers?
What should be the role for big-tech in restoring trust on the internet
Outlook: what will the state of Trust be in 2030? Will it be worse? Better?