Blockchain in the Newsroom
with Dwayne Desaulniers, Director of Corporate News, Blockchain & Data Licensing at Associated Press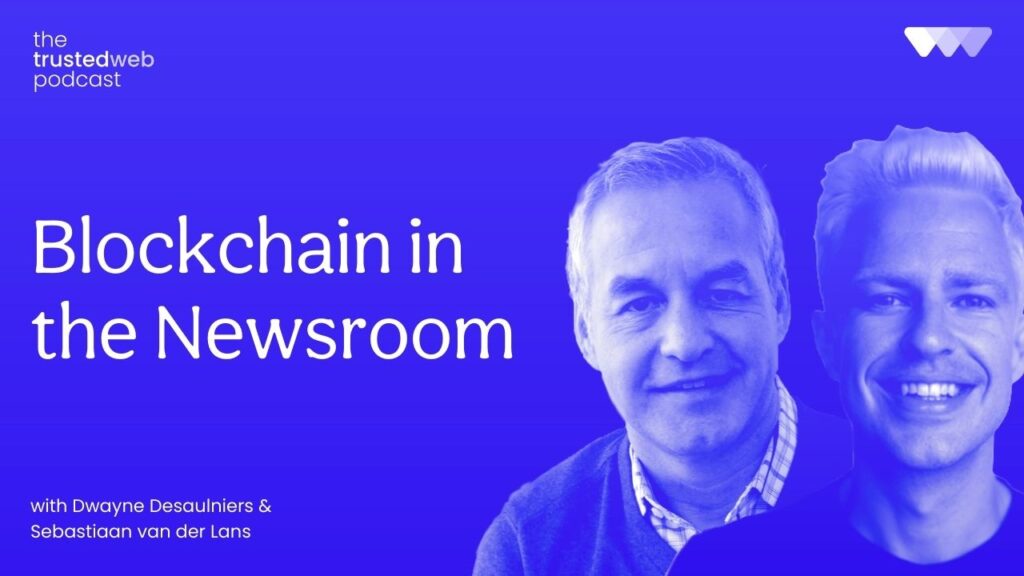 Listen on:
It's been a remarkable 15 years for the news industry. Today's guest, Dwayne Desaulniers from Associated Press, joins the show to run through their amazing use case with blockchain – calling the election on blockchain. The timing couldn't be any better with the 2020 US elections.
Dwayne started his career in journalism. His fascination with the intersection of news and technology, and how they work together, has led him to his current role as Director of Corporate News, Blockchain & Data Licensing at Associated Press. As a not-for-profit, AP sits right in the middle as an independent global news organization dedicated to factual reporting.
In this conversation we explore the use cases for news on blockchain, the role of NFTs and making outcomes of news into collectables, AP's use of automation and AI for research, and timestamping their news stories. I look forward to following their journey as they continue to share what they learn!
Links mentioned:
Blockchain in the Newsroom