Misinformation Fighting Directory — Duke Reporters' Lab: A Conversation With Bill Adair
This article is part of our new Misinformation Fighting Directory where we interview organizations and projects that have built solutions or launched initiatives to help fight fake news and misinformation online.
The following is an interview we recently had with Bill Adair, Co-Director of the Duke Reporters' Lab, Knight Professor of the Practice of Journalism and Public Policy at Duke, and founder of PolitiFact.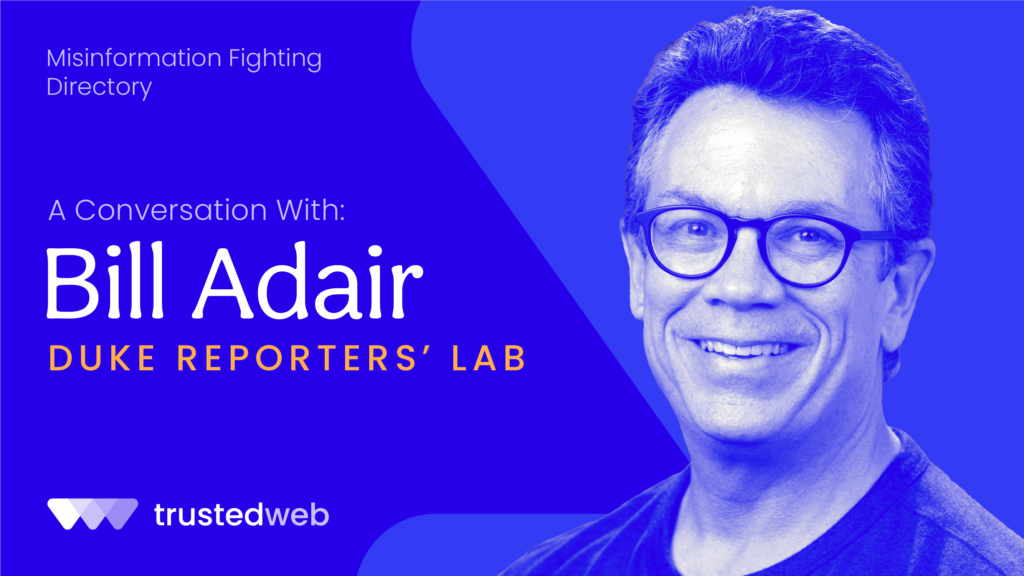 Tell us about the team behind your project
The Duke Reporters' Lab is a center for journalism research and an incubator of new technologies that is part of the Sanford School of Public Policy at Duke University. Our core projects focus on fact-checking, and we have been at the forefront of the effort to use automation to help journalists do their jobs and to increase the audience for fact-checks. Our team has a strong background in journalism, as well as an ability to work on new and emerging tech.
The team leaders are:
Co-Director, Bill Adair, Knight Professor of the Practice of Journalism and Public Policy at Duke; founder of PolitiFact.
Co-Director, Mark Stencel, former managing editor of NPR.org.
Project Manager, Erica Ryan
Lead Technologist, Christopher Guess.
What's the mission behind your organization?
Our mission is to expand the reach of fact-checking around the world. We track hundreds of new and existing fact-checking organizations in our global database to highlight the important work they are doing, and we build new products and services that contribute to their efforts.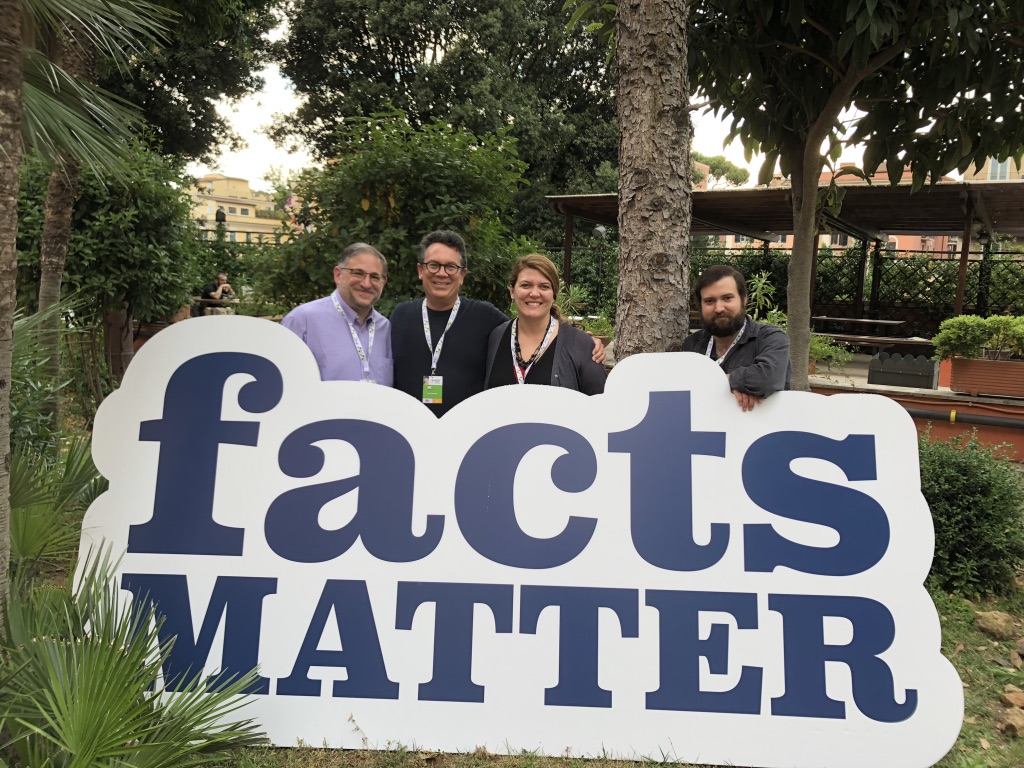 How do you help fight misinformation and fake news?
Our Tech & Check project brings automation into the fight against political lies and misinformation. We are experimenting with live pop-up fact-checking with our product Squash. We are also using automation to help fact-checkers find claims to check, including with our Tech & Check Alerts product, which combs through social media and cable news transcripts for statements made by politicians and other fact-check-worthy figures.
In addition, our ClaimReview Project works to get fact-checkers around the world tagging their work consistently to provide helpful signals to Google, Facebook and other platforms, as well as to create a database of fact-checks that can be used in all kinds of ways. We are also testing MediaReview, a sibling schema to ClaimReview, which focuses on identifying manipulated images and videos that have been fact-checked and getting that information to platforms quickly.
What is the impact of misinformation online to society?
The proliferation of misinformation online degrades the public's trust in important institutions and the press. It aggravates existing social ills and public health problems, and it fractures political life.
What's the future of misinformation online?
The future of misinformation is a moving target. We've seen, for example, that despite fears of deepfakes and similar techniques, less sophisticated ways of manipulating images and videos — largely by presenting them out of context — have become a more widespread problem.
What we do know from experience is that the future of countering misinformation lies in structured data. ClaimReview and MediaReview provide a basis for breaking down fact-checks into machine-readable components that allow this vital journalism to be amplified around the web. Structured data is a mechanism to accelerate the reporting process and extend the reach of fact-checking, including to key audiences that are targeted by misinformation.