Misinformation Fighting Directory — Checkology: A Conversation With Charles Salter
This article is part of our new Misinformation Fighting Directory where we interview organizations and projects that have built solutions or launched initiatives to help fight fake news and misinformation online.
The following is an interview we recently had with Charles Salter, President and Chief Operating Officer of the News Literacy Project.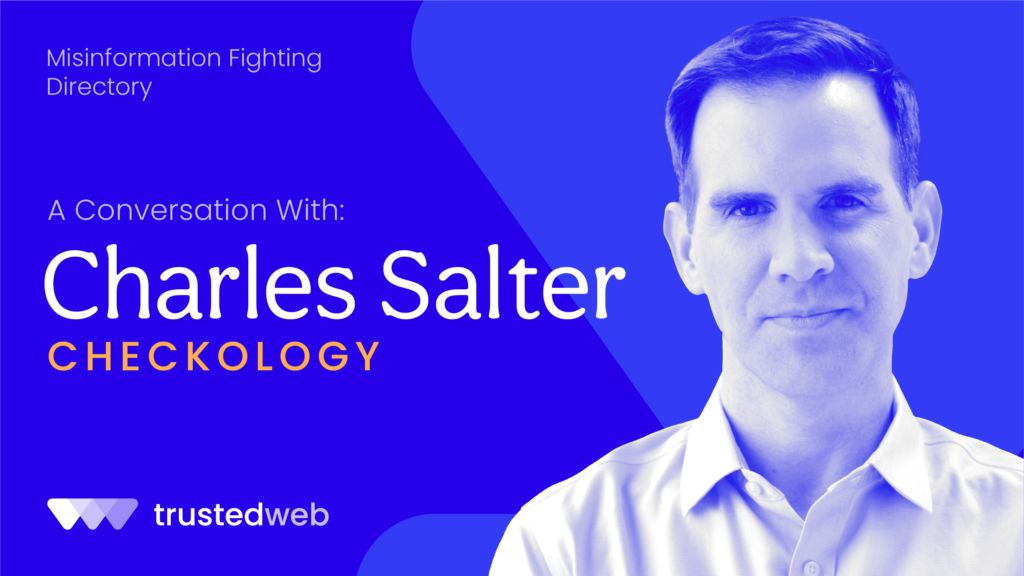 Tell us about the team behind your project
The News Literacy Project was founded in 2008 by Alan Miller, Pulitzer Prize-winning journalist. Checkology®, NLP's award-winning e-classroom learning platform was launched in 2016 in an effort to help NLP reach national scale in the United States. Since that time, over 30,000 educators have registered to use the platform in all 50 states and in over 100 countries.
What's the mission behind your organization?
The News Literacy Project, a nonpartisan national education nonprofit, provides programs and resources for educators and the public to teach, learn and share the abilities needed to be smart, active consumers of news and information and equal and engaged participants in a democracy. NLP's vision is that news literacy is embedded in the American education experience, and people of all ages and backgrounds know how to identify credible news and other information, empowering them to have an equal opportunity to participate in the civic life of their communities and the country.
How do you help fight misinformation and fake news?
NLP provides resources (curriculum) and professional development (training) to educators who teach news literacy in the classroom. It also provides resources and public awareness campaigns for the general public to become more news literate. All of these can be found at www.newslit.org.
Our free Checkology® virtual classroom empowers educators to teach middle and high school students how to identify credible information, seek out reliable sources, and know what to trust, what to dismiss and what to debunk. It also gives them an appreciation of the importance of the First Amendment and a free press. This browser-based e-learning platform is ideal for distance learning or homeschool settings.
What is the impact of misinformation online to society?
First and foremost, the internet allows misinformation to spread farther and faster than ever before. It's also now easier to produce misinformation due to the internet and other technology such as smart phones and their apps. This growth and spread of misinformation has led to an erosion of trust – in government, in expertise and in journalism itself. Misinformation online is a threat to democratic societies everywhere, because if citizens and their representatives cannot even agree on basic facts, there is little hope in reaching democratic consensus as everything and nothing is true at the same time. This is not sustainable.
What's the future of misinformation online?
This is difficult to say, as technology is always changing, advancing. One thing is for certain, just as there has always been misinformation in more traditional forms of communication and media, there will always be misinformation online. We cannot aim to eliminate it and hope to also maintain a society rooted in the freedom of speech and the press. We can only prepare people to better identify and deal with it on their own.