13 AI-Powered Tools for Fighting Fake News
Want to read our recently published State of Misinformation 2021 Report? Click HERE.
---
The typical internet user knows that fake news is a general threat to truth. Even so, they may be surprised by the scale of the problem.
As of 2018, more than 3.7 billion people were using the internet. Considering how easy it is to post content, the potential for fake news to enter the digital discourse is virtually unlimited.
Even if most internet users do not intend to peddle in fake news, data suggests that the average internet user may be vulnerable to spreading falsehoods (intentionally or not).
The journal Science Advances explains that fake news may have an outsize impact on readers' opinions. Even if it is a relatively small portion of all online content, fake news' potential to influence opinion in meaningful ways makes it a legitimate concern. A first-of-its kind study published by Science Magazine found that false information posted online both spreads faster and reaches more people than truth.
Considering the scale of digital content created each day, the problem of fake news is a daunting one. Fortunately, smart people are becoming increasingly adept at using artificial intelligence (AI) to help detect and combat fake news.
The Factual
The Factual provides a newsletter, app, Chrome extension, and website to users who want to be informed about the credibility of specific stories. The Factual is powered by an algorithm which rates the credibility of more than 10,000 news stories each day. Factors it considers include a site's sourcing history, the author's track record, and the diversity of sources in a news article.
The Factual's Chrome extension rates news sites as you view them. The Factual's website highlights the most credible articles on specific topics.The Factual was founded in 2016 in the San Francisco Bay Area.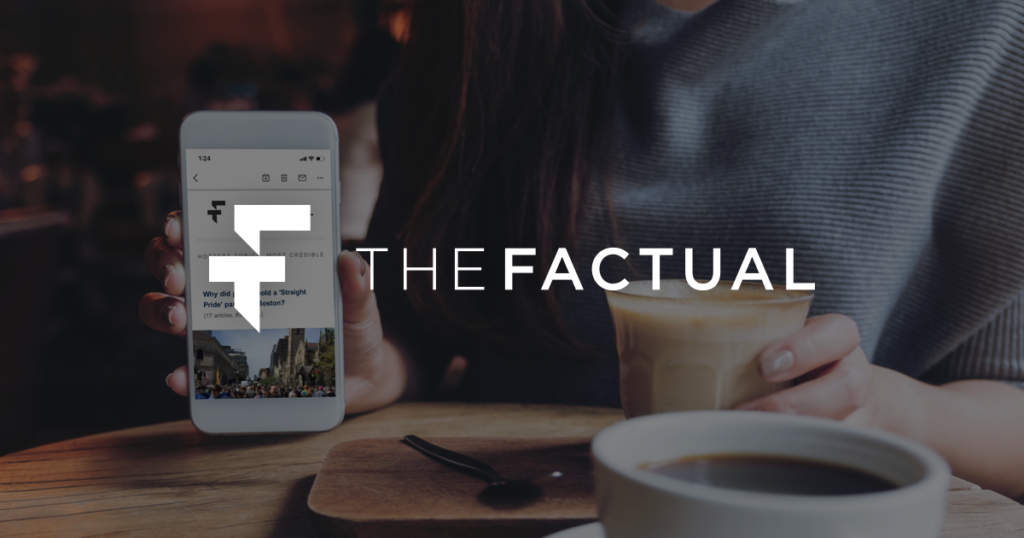 Check by Meedan
Check is a fact-checking tool from technology non-profit Meedan. In 2019, Meedan launched a fact-checking project in combination with WhatsApp and Facebook using Check. The Check Platform enabled the open-source collection of tips through WhatsApp regarding misinformation in Africa, India, and Brazil.
The customizable Check Platform includes features like direct messaging between tipsters and fact checkers. Algorithms identify content based on its similarity to flagged misinformation, and can prioritize certain types of information based on the user's preferences.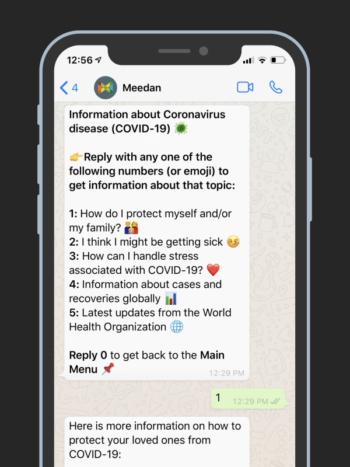 Logically
Founded in 2017, Logically is a free mobile app and browser extension. It provides fact and image verification services. It employs AI as part of its automated search assistant feature. Logically also relies on human fact checkers to assist those who use the service.
Its AI is designed to analyze claims, opinions, and events. It monitors more than one million web domains and social media platforms in real-time, using the information it gathers to assess the veracity of information and assertions on the web.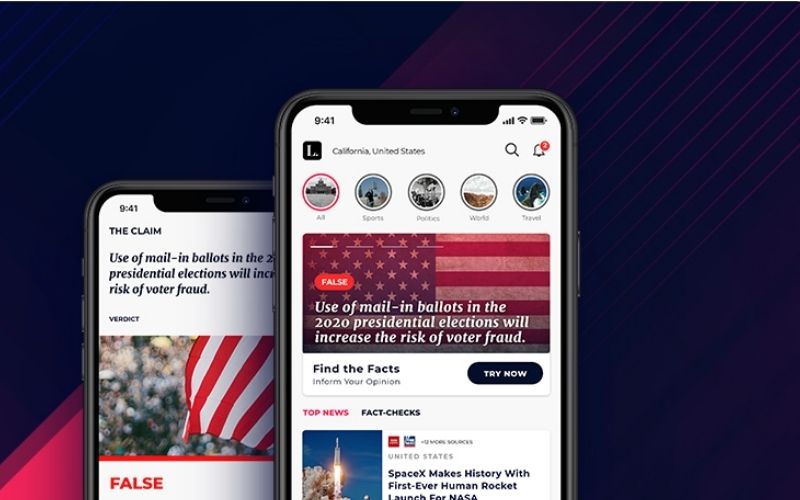 Full Fact
Full Fact is a media company founded in 2009. It offers several fact-checking tools, including ones that are automated through the use of artificial intelligence. It is a winner of the 2019 Google AI Impact Challenge.
It is building AI tools to help fact checkers understand what is the most important, and check-worthy, information of the day. It also aims to design an algorithm that can identify when somebody knowingly repeats something they know to be false. The project remains in its developmental stage.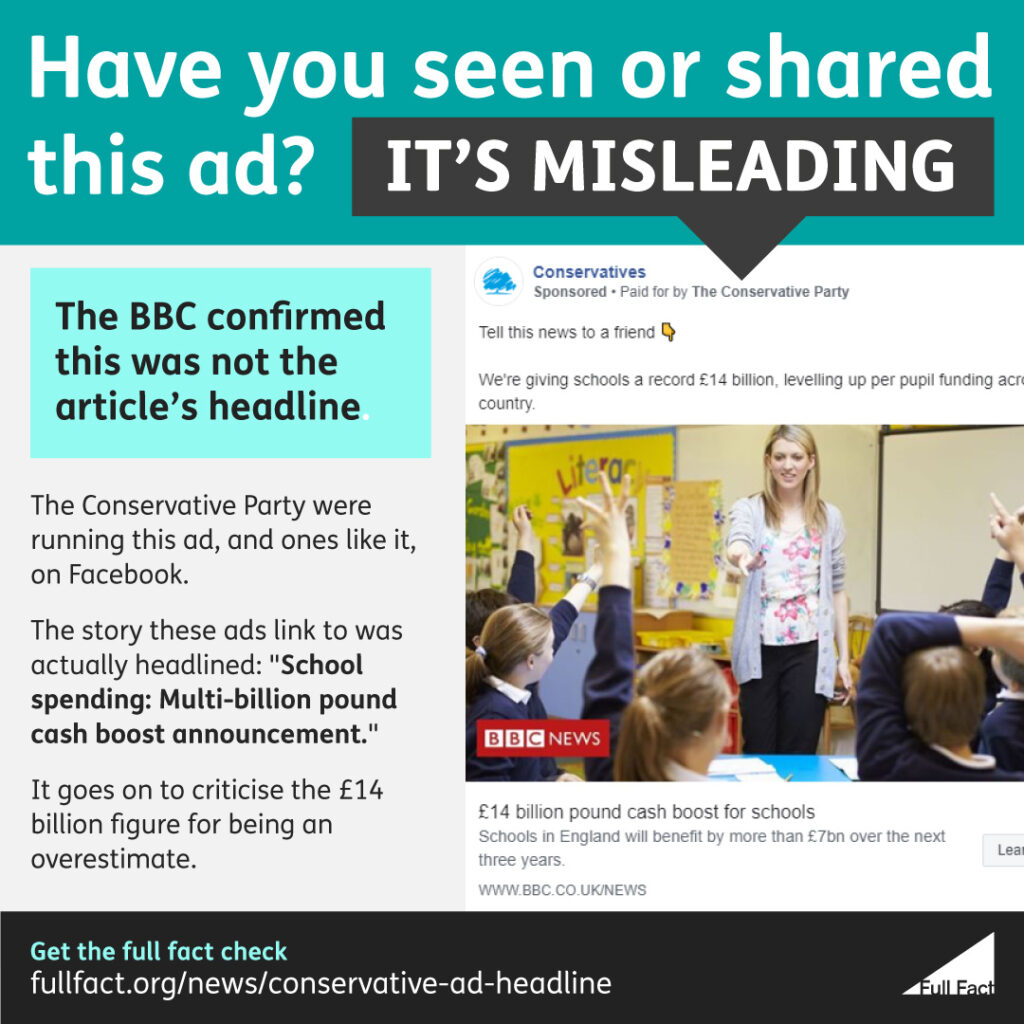 Fabula AI
Fabula AI, which was acquired by Twitter in 2019, was founded in 2018. It is a startup focusing on deep learning. Its algorithms focus on the unique patterns of how disinformation spreads on the internet as opposed to how more veritable stories do.
Twitter's plan when acquiring Fabula was to beef up its graph deep learning capabilities. Fabula's team will presumably continue to be key contributors to Twitter's ongoing, fake news-related algorithms.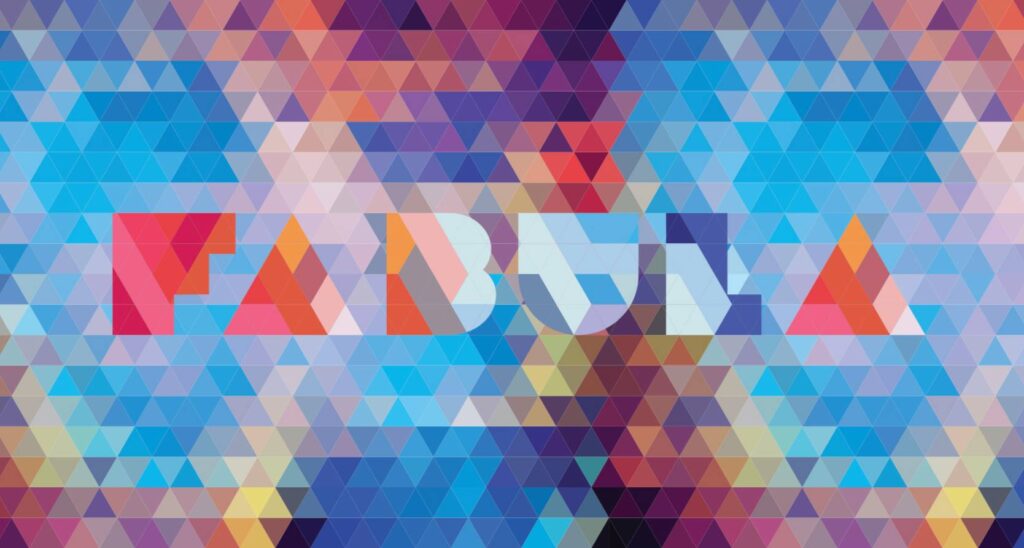 Grover
Grover is a fake news detection AI model produced by researchers at the University of Washington. The project was unveiled in 2019, the algorithm takes on the language of specific publications in order to detect misinformation more accurately.
Grover has proven capable of generating fake content effectively, which makes it similarly effective in detecting AI-generated misinformation. Though some have voiced concerns about Grover's potential to generate convincing fake news, the plan is to use Grover to combat misinformation rather than contribute to its spread.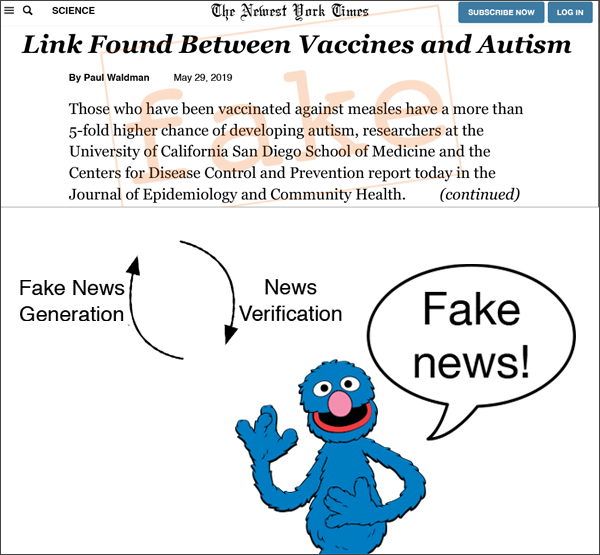 Sensity AI
Sensity AI is a tool for detecting a relatively new frontier in fake information: deepfakes. Unlike written information, it may be more difficult for the untrained eye to determine whether deepfakes are, in fact, deepfakes rather than legitimate images or videos.
Founded in 2018, Sensity AI may become increasingly useful as deepfakes become more sophisticated, and could be used for reputation attacks, false reporting, and other nefarious ends. Sensity AI assesses and detects the severity of "visual threats". Its detection API combines video forensics and computer vision to determine whether still images or videos or legitimate or fake.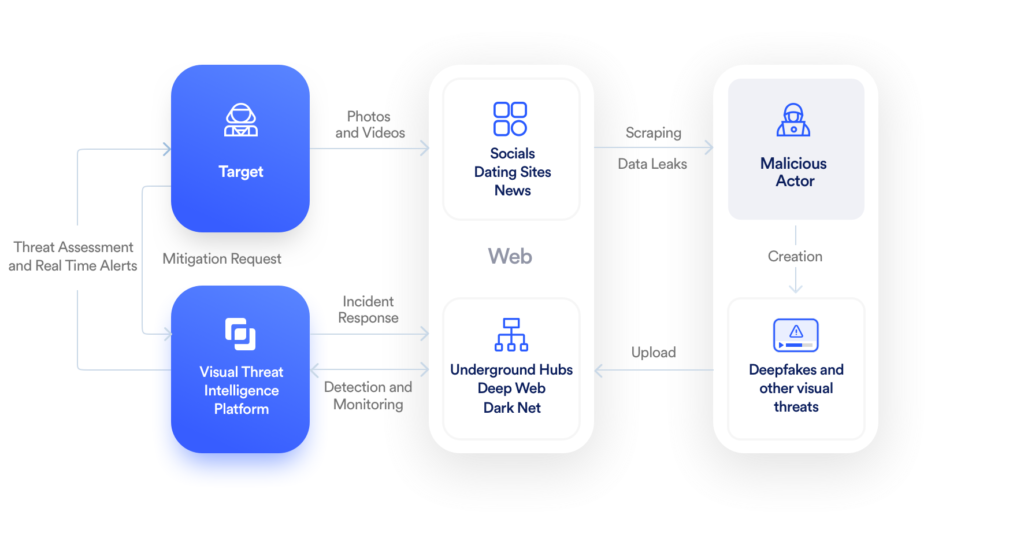 ClaimBuster
ClaimBuster is an online tool for instant fact-checking that was founded in 2017. Using Google Fact-Check Explorer API, ClaimBuster allows users to check the veracity of their own text. It gathers search results similar to their written claim along with determinations of those statements' relative truth of falsity.
ClaimBuster also monitors political debates, relying on AI to highlight claims that it believes are fact-check worthy.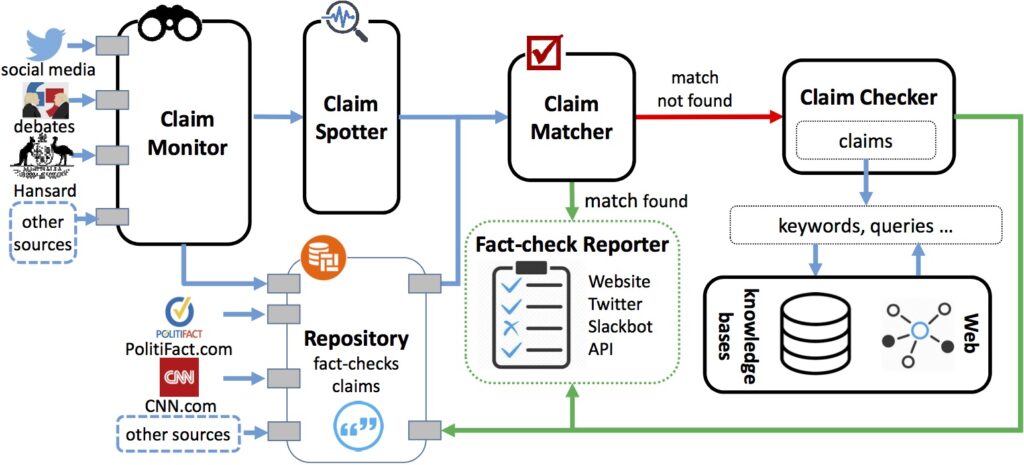 Adverif.ai
Adverif.ai is an AI-powered service for the detection of fake advertisements and "inappropriate content". False advertisements can be trojan horses for malware, or may be harmful for a number of other reasons. Fake news is harmful in its own right. Adverif.ai aims to fight both
Adverif.ai pairs its FakeRank algorithm with human reviewers to identify and notify users of potentially harmful content, whether it is a link containing malware or a thumbnail with potentially-explicit content.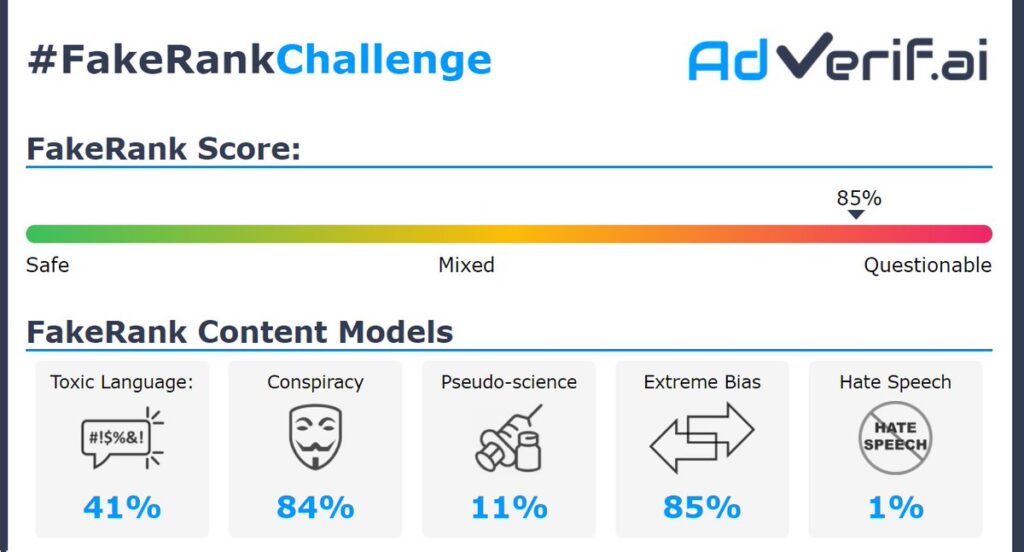 Alto Analytics
Alto Analytics uses artificial intelligence to provide actionable insights about disinformation and deepfakes. Its Alto Analyzer tool is an artificial intelligence software that allows users to map and cluster digital conversations around specific subjects.
It can analyze online conversations in more than 50 languages, allowing the user to better understand where to target their advertising or communications, or to make other strategic decisions. Other tools like Alto Insights use machine learning to provide visual data reports that are actionable and accessible.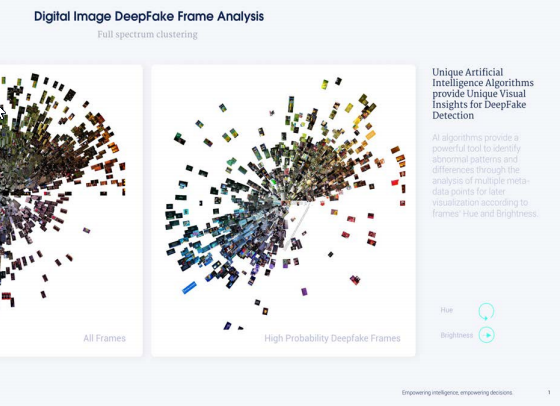 Blackbird AI
Blackbird AI brands itself as "deception detection for the information age". Using AI-powered algorithms and tools, Blackbird AI detects conversations that have telltale signs of "adversarial conflict". The tool can be specifically directed to snuff out negative perceptions about individual organizations.
Founded in 2014, Blackbird AI is targeted towards governments, social media platforms, corporate organizations, PR firms, and media organizations.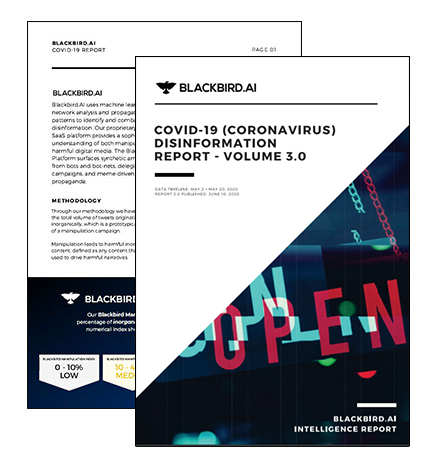 Defudger
Defudger is an AI-powered solution for the authentication of visual content. It has the capacity to detect manipulation of videos and images. This means the exposure of images edited with programs like Photoshop as well as deepfake videos. It also authenticates original visual content using blockchain technology.
The Defudger content database contains only visual content that has been validated as authentic using blockchain technology. This prevents the passing of duplicate or altered content as authentic. Defudger was founded in 2018.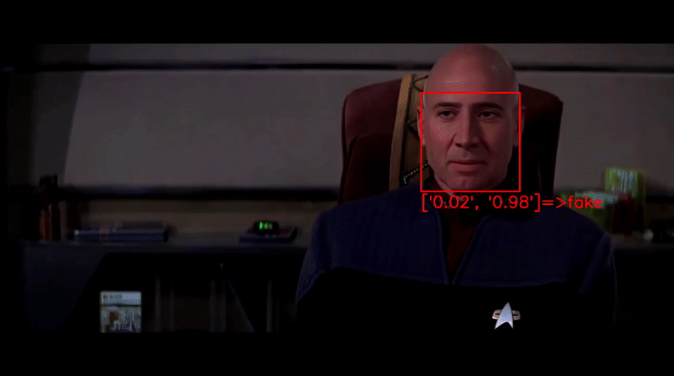 Bot Sentinel
Founded in 2018, Bot Sentinel is one of the AI-assisted projects using artificial intelligence and machine learning to identify and call out social media accounts that are bots. It focuses on Twitter specifically.
The Bot Sentinel platform claims to classify bots with a 95% accuracy rate. It uses behaviors prohibited by Twitter as its basis for programming algorithms that identify bot accounts.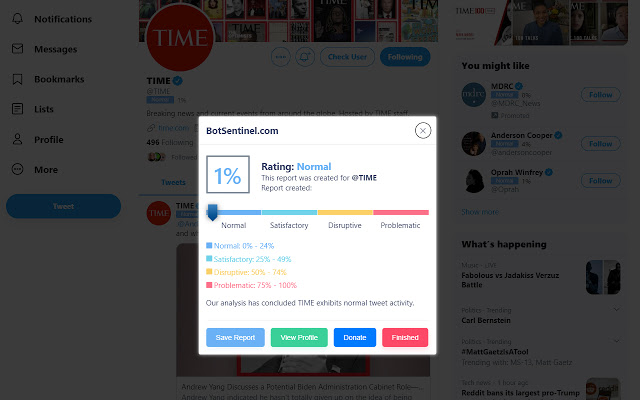 AI Will Play a Central Role in Dispelling Disinformation
The breadth of information on the internet means that humans alone cannot put a dent in disinformation. If there is to be any legitimate effort to combat fake news, artificial intelligence and machine learning specifically will be part of the fight.
You've read about some of the leading solutions using AI to detect and dispel fake news. These solutions may play an increasingly prominent role in discerning truth from unfounded opinion, intentionally-misleading falsehoods, and other forms of fake news.
The internet is a resource that grows indefinitely. Without an unforeseen change of course, broadening internet access will only increase the number of internet users. With this increased user base will come ever more streams of disinformation and misinformation.
With AI, there is at least a chance of alerting the public to the most egregious falsehoods poisoning the web. AI will therefore be essential to bringing greater truth to the ever-evolving internet age.
AI-powered solutions may help shield classrooms, businesses, governments, and individuals from potentially-harmful information. AI's power to combat fake news and other forms of false information may just be our best available resource.
From recognizing deepfakes to tracing the spread of false narratives and rooting out other forms of fake news, AI has capabilities that humans simply do not harness.